A Message from the President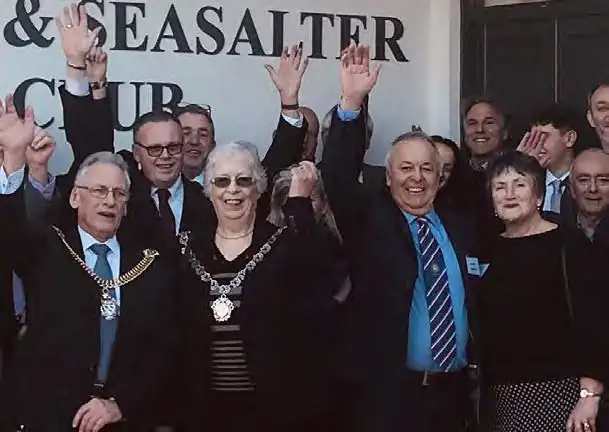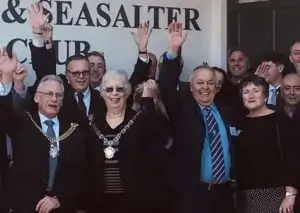 The 7th February 2020 will be a date in the continuing history of Whitstable & Seasalter golf club, yippee we are in … Thank you everyone for all your help during the move from old to new. This move is still an on going exercise such as pressure washing and treatment of existing patio furniture until we have funds to purchase new, putting up signs, and just generally getting the new place how we like it.
The 6th of February also was a big day with the Mayor and Mayoress cutting the ribbon to open the new Clubhouse with people from local businesses in attendance. Everyone was extremely impressed with our new facility so let's hope all the publicity will attract new people to join us and become members.
I would also like to say, please bear with us and the new staff during this time while we find our feet, I think everyone from the office to the kitchen, and the bar are doing a fantastic job. The Weather…… this year it has been frustratingly wet and seems to continue to be…… please bear a thought for the guys looking after our main asset, the course! It's so difficult not to cause damage just by doing the main day to day things. I'm sure we have all walked into our own gardens to see all the deep footprints we leave behind us fearing they will still be there when the good weather finally arrives. I know the Greens staff are just as frustrated as we all are. Our close neighbours are no different with their course closed for long periods of time. At least our guys have opened it whenever possible even if it means carrying!
With catering Ben is planning a new programme for us from March onwards. You may have seen his menu, Over the Moon, with service times 9 – 2pm so I trust you will support Ben in his new venture. At the time of writing this tidings we are looking forward to the Past Captains dinner this evening. Look out on the new notice boards for Ben's other ideas for dining going forward. Social events, again please support events put on by the committee, the next ones being the Race night on the 22nd February and a Bingo night on the 27th March. Murder Mystery is also planned so please keep an eye on the notice board.
To conclude, Rain, Rain go away….
See you next time.
Download or read below:
John
Feb-20-web