Among the many attractions enjoyed in the area is Whitstable and Seasalter Golf Club where golf is played on a course which runs along the shore at the west end of the town.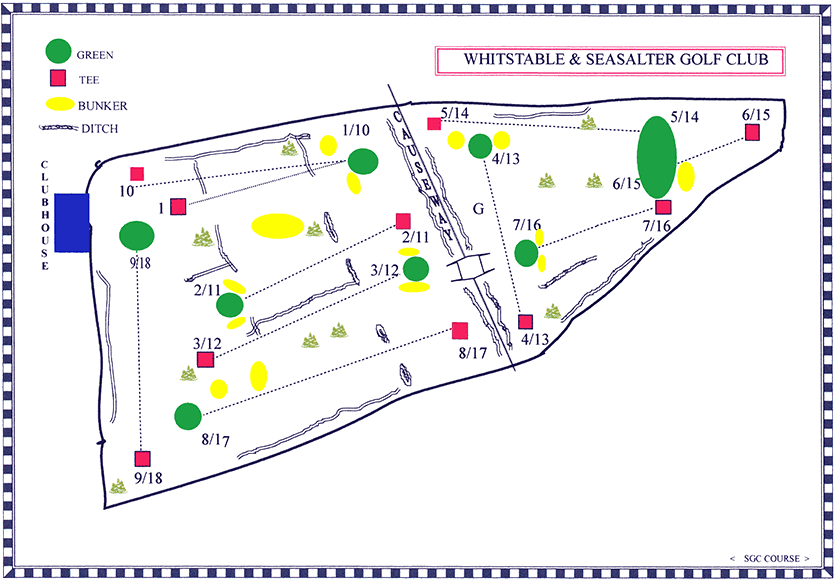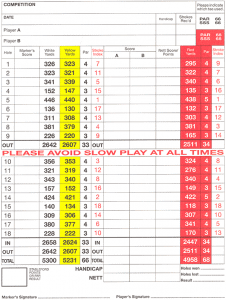 As is fitting on a links course there are few hazards apart from the natural ones but bunkers of different types are provided when the design of the hole requires them. At first sight the course looks easy, but this is deceptive and low scoring is as difficult as many courses which are longer and more closely bunkered. This is partly because of the very varying winds which blow on a seaside course and the accuracy required for the shot to the greens, most of which are on the small side. Chiefly, however, the course is made difficult because, paradoxically (as the master of the approach shot J H Taylor pointed out) the greens are, on the whole, not guarded by obvious hazards. This makes it extremely difficult to judge the strength required for any approach shot.
The total length of this nine-hole links course playing 18 holes is 5,300 yards, but it plays much longer than the card would indicate. Indeed it is a long hitter who can consistently reach the 200 yard distance, for there is little run on the drive owing to the springy nature of the turf except in the very driest weather during the summer months. Yet, here, as on most courses, long hitting, provided it is combined with accuracy, brings its own reward although at Seasalter accuracy is of far greater importance than mere length!